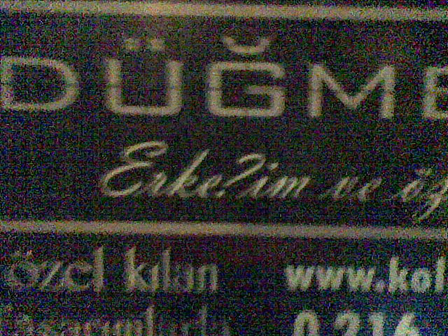 They are men and they are he?dless…
I shot this yesterday with my shitty cellphone in a bus. It is an ad for a cufflink company.
The thing is, they liked that script font so much that they did not care about the fact that it has no "ğ" in it. Yes, the font was so unique that they didn't give a fuck when their spot "Erkeğim ve özelim" ("I'm a man and I'm special") became "Erke?im ve özelim". They couldn't give up on that perfect font for a such detail, no.
I've been (wishfully) thinking that this was a last minute mistake on the part of the printhouse until a few moments ago when I checked their website. I had taken the trouble to shoot this under the questioning looks of the driver beside me because I was sure that they had the correct version in their website. This was a rare thing to see, I had thought.
Can someone help me with this? There must be some marvelous typographic trick here that I don't get. There has to be. Please.