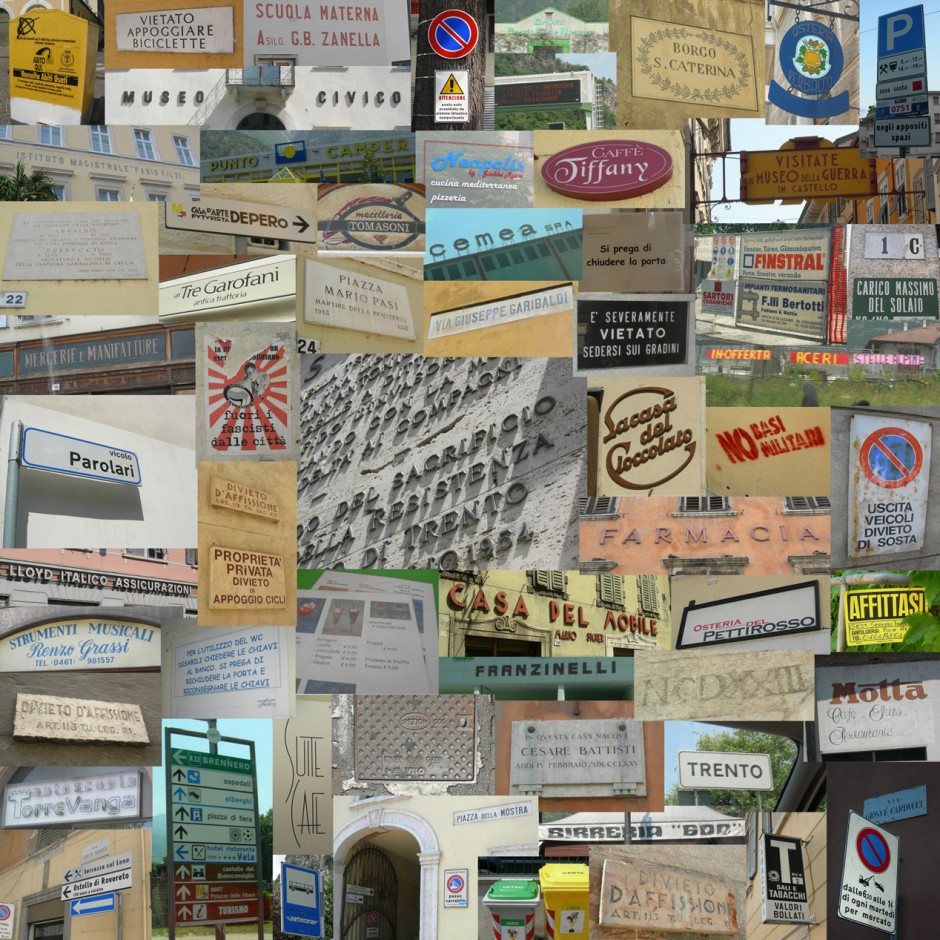 A Typographic Portrait of Trento
I was in Rovereto, Trento (Italy) for a few days to present a poster in the COGEVO: Rovereto Workshop on Cognition and Evolution organized by Trento University. As a person who has been exposed to the massacre of type in Turkey all his life, I was really impressed by how a well-established typographic tradition creates such variety without compromising quality (even though it isn't fully immune to the Comic Sans plague).
So here is my typographic impression of Rovereto and Trento.