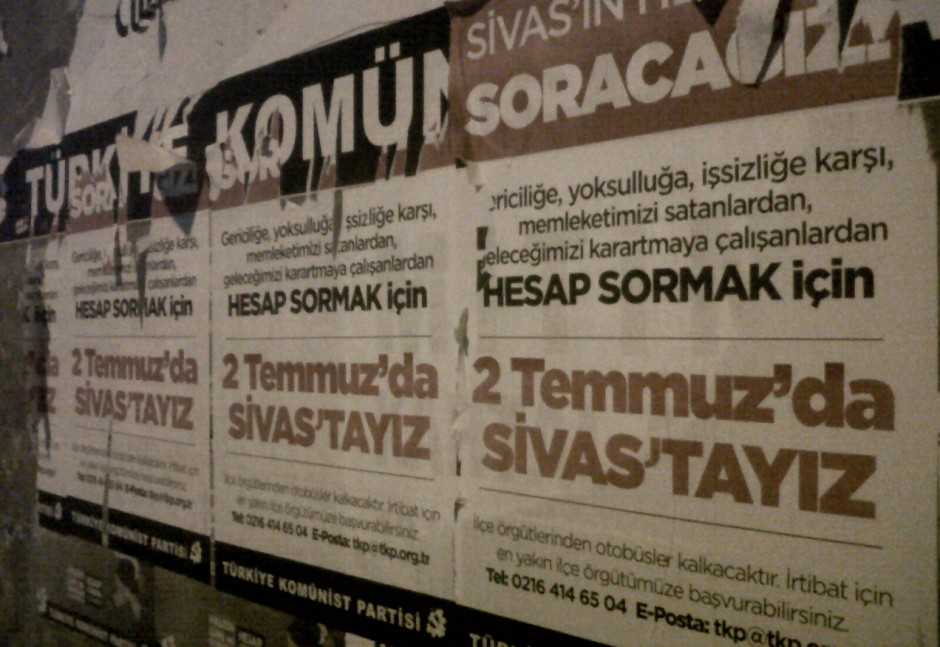 Where Obama and Marx Meet
The Gotham epidemic has long hit Istanbul, and this is probably the best example to document it.
I'm sure the people at the Communist Party of Turkey would feel a little uncomfortable had they been told that the typeface that they use on their posters is strongly American, spawned from the letterings in New York City to celebrate the American vernacular, and used by Barack Obama so consistently – in his campaign (below) and in Office – that it is known as the "Obama font" by laypeople.

Well, at least they agree on the "change" part of it.
Addendum
Here's another example sent to me by Alper Yıldırım.