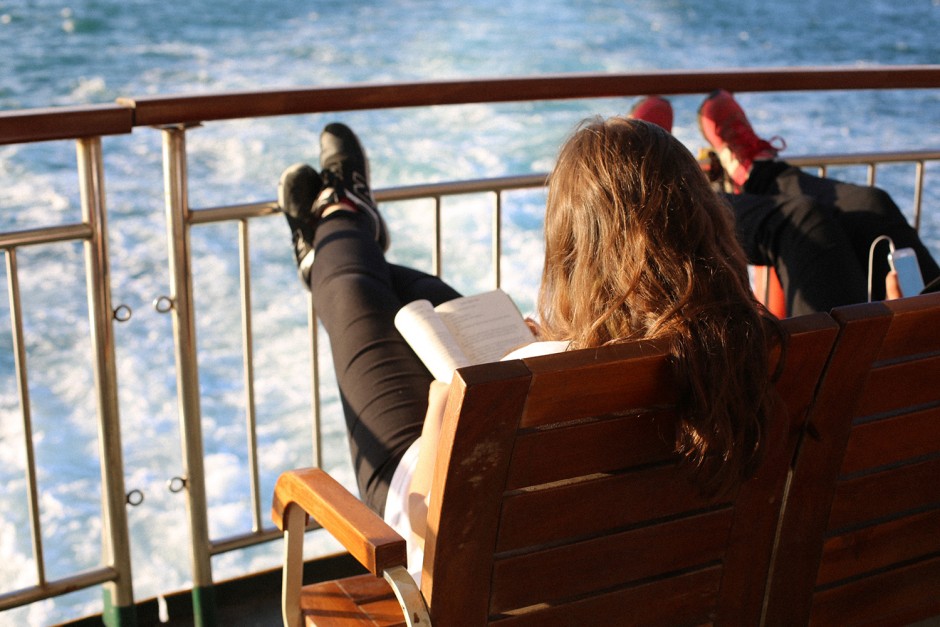 İstanbul Okurken
As curious people who read a lot in public transport, I, my girlfriend, and her sister started İstanbul Okurken (While İstanbul Reads); a documentation project where we photograph people (with their consent) who read (on printed books or digital devices) during their time spent in public transport in Istanbul. The archive is filterable by mode of transport.
We take the photographs during our own public transport trips. We also photograph the cover of the book as a note to ourselves, again with their permission. The books are also listed on our Goodreads page.
We do not aim to glorify readers, compare them to people doing other things, or give the message "Everybody should read!" with İstanbul Okurken; we are not romantics.
You can check the About page for details.
—
En verimli okumalarını toplu taşımada yapmış meraklı insanlar olarak, kız arkadaşım ve kardeşi ile birlikte İstanbul Okurken adlı bir projeye başladık: İstanbul'da toplu taşımada geçen vakti (basılı veya dijital ortamda) okuyarak değerlendirenleri (izinlerini alarak) fotoğraflıyoruz. Arşiv, toplu taşıma aracı türüne göre filtrelenebiliyor.
Fotoğrafları kendi yolculuklarımız sırasında çekiyoruz. Kişi izin verirse okuduğu kitabın kapağını da ayrıca fotoğraflayarak o bilgiyi de not almış oluyoruz. Rastladığımız kitaplar ayrıca Goodreads sayfamızda da listeleniyor.
İstanbul Okurken'le kitap okuyanları yüceltmek, vaktini başka bir şey yaparak geçirenlerle karşılaştırmak veya "Herkes kitap okusun!" mesajı vermek gibi dertlerimiz yok; romantik bir tavırla hareket etmiyoruz.
Ayrıntılar için Hakkında sayfasına bakabilirsiniz.